Conference App

Congratulations to the winners of KombuchaKon 2022's Best in Show:
Best Non-Alcoholic Kombucha: Fermensch Kombucha, Root Beer
Best Hard Kombucha: Local Roots, Safari Ride
Best Jun: Meli Brew, Passionfruit
Most Innovative: Kaldi Kombucha, Typica
Best Packaging: Strainge Beast, Watermelon, Sea Salt, Lime & Mint
View the winners of Kombucha Kup 2022 here.
Thanks to all the participants!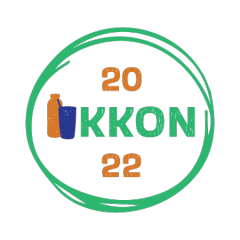 Join us March 31st – April 1st, 2022 at The Westin Long Beach for our 8th Annual Conference & Expo – Leveling Up! with a NEW! Hands-On Day March 30th.
KombuchaKon Registration
Your KombuchaKon conference ticket admits you to our two-day event, in person or online, which includes speaker sessions, networking opportunities, a trade show, a chance to win a host of spectacular prizes, and more!
Once you purchase your KombuchaKon conference ticket, you may want to purchase additional tickets to special à la carte events and items such as Kombucha Kup, Hands-On Day, 80s Prom Dance Party or Saturday's Brewery Tour. Keep in mind that you must first purchase your conference ticket to gain access to the à la carte items and events.
If you're attending the conference virtually, all you will need is a conference ticket, because all of the à la carte items and events are in-person only.
Who Should Attend KombuchaKon 2022?
If you're a commercial Kombucha brewer or thinking of starting your own Kombucha business, KombuchaKon is for you! We also welcome businesses in affiliate industries, such as Kombucha ingredient and equipment suppliers, consultants, and distributors, among others.
Why Attend KombuchaKon 2022?
KombuchaKon is the only conference targeted to the Kombucha industry. Plain and simple, attending KKon will benefit your business. How?
Relationships. Making connections in our industry is invaluable because of the unique challenges we face. We may all be competing with each other in business, but at the end of the day, we all benefit when our industry builds a strong culture.
Sales. Get your lucky break while meeting a big distributor of your product, sell your tea to a leading Kombucha brand, or meet a brand that is looking for your co-packing services. There are lots of opportunities to generate revenue from the connections you make.
Education. Each year, we add new, relevant topics to the lineup while revisiting popular topics with new information. We strive to help you achieve your goal of becoming a better brewer and entrepreneur.
Feedback. Show off your goods and gain valuable insight into how to make your brand even better.
Fun! The best part is that we make it fun. Our industry is full of lively characters and we do our best to make this a unique experience. See you at the dance party!
STANDARD PRICING
| Member Tier | Price | 2nd Attendee Cost | Additional Attendees |
| --- | --- | --- | --- |
| BIP/T1 | $495 | FREE | $149 |
| T2/Affiliate | $595 | $297.50 for any additional attendees with in same group | |
| T3 | $795 | $397.50 for any additional attendees with in same group | |
| T4 | $995 | $497.50 for any additional attendees with in same group | |
| Non Member | $1295 | | |
Add-Ons
CONFERENCE CHECK-IN:
Wednesday, 6:00 – 8:00pm (PST)
Check in and pre party at the Westin Hotel Lobby Bar, join us for small bites and kombucha cocktails
Thursday, 8:00 am – 5:00pm (PST)
Check in at the Centennial Ballroom Foyer.
Friday, 9:00am – 5:00pm (PST)
Check in at the Centennial Ballroom Foyer.
SCHEDULE
Conference sessions start at 9am on Thursday, March 31st in the Centennial Ballroom, please check back for the agenda. It will be updated when the schedule has been set.
NETWORKING !
Strengthen your bonds by networking with your peers.
Welcome reception
Networking social & live music – come dressed in your best '80's Big Hair' theme! (ticket required)
Closing night reception
Brewery tour (tickets required)
TO BE EARLY IS TO BE ON TIME
Each day, we encourage you to arrive a few minutes early to make sure you can log in effectively and get in the headspace for the day ahead..
ADDITIONAL QUESTIONS? Connect with us at Registration during the conference or by email in advance: info@kombuchabrewers.org.